Day 19 of The Final 20 of My 20s
Down to only three Mondays in my twenties means what?
Am I going to wake up and not dread Monday morning any less in a few weeks? Will it magically get better (or worse) on the Monday I crawl back into the grind? Probably not.
But what is it about Mondays that we all dread so much?
When you think about it, everyone may have a different "Monday" depending on their work schedule – even my typical "Monday" can change once in a while. But what is it in that one word made up of just six letters…. M.O.N.D.A.Y….. that makes us cringe?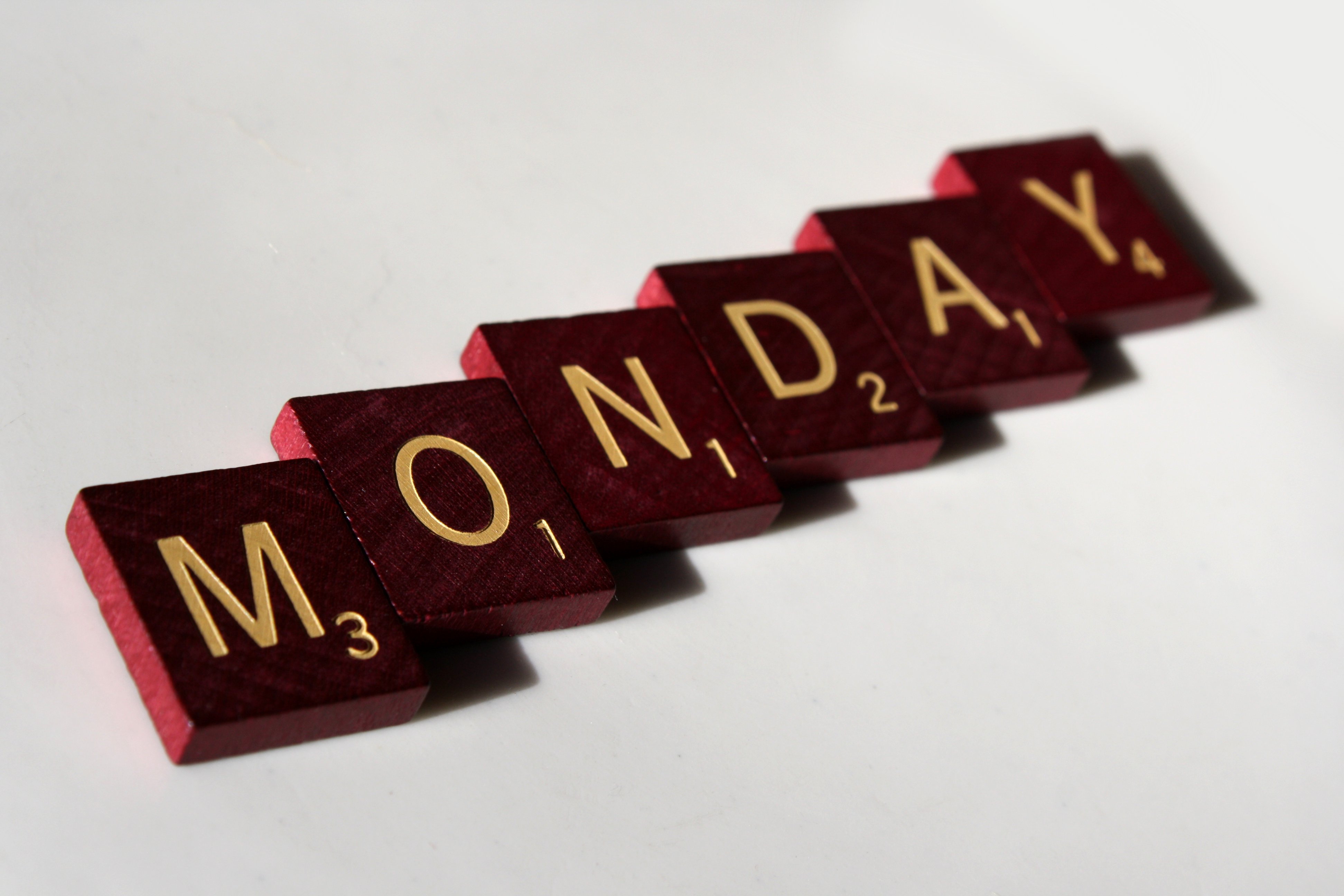 Monday Mix-Up
I say let's take Mondays and put a different spin on them. Let's put in some motivation, encouragement and excitement. "Another Monday?" can quickly be turned into "YES! Another Monday!"
It's a start to a fresh week of taking on the world; it's the mark of a new time period in which we can make even the impossible happen. Monday is the lightning bolt we need to spark the fire inside us to drive our path to success.
So I've got two more Mondays now to make things happen. I've got two more mornings in my 20's to wake up and say, "Bring it on, world. I am ready to take you on and do great things!"
Care to join me?
__________Scroll Up To Check Out My Other Posts___________